Fighting Respiratory tract infections
How HOLICARE will reshuffle the cards ?

● HOLICARE ACADEMY webinar - 7th September 2023 - 14:00 - 16:00 CEST ●
● HOLICARE ACADEMY webinar ●
7th September 2023
● 14:00 - 16:00 CEST ●
The HOLICARE Academy offers a series of online webinars that focus on adopting a holistic approach towards the uptake of innovative diagnostic technologies for lower respiratory infections. 
What ARE the CHALLENGES HOLICARE INNOVATIVE DIAGNOSTICS SOLUTIONS are ADRESSING?
This webinar will take you through the global challenges at stake for the HOLICARE partners in their fight against respiratory tract infections in Ethiopia, Senegal and Uganda.
14:00 – Introduction to HOLICARE project, Pr Aman Russom, KTH & Pr Zulfiqur Ali, Teeside University
14:30 – Global Perspectives of Respiratory Tract Infections, Pr Tobias Alfven, Karolinska Institute
15:00 – Respiratory infections in Senegal: Treatment, Prevention, Challenges and Perspectives, Dr Cheikh Fall, Intitut Pasteur from Dakar
15:30 – Respiratory tract infections in Children; a perspective of Uganda, Assoc. Professor Juliet Mwanga-Amumpaire & Dr Elias Kumbakumba, Mbarara University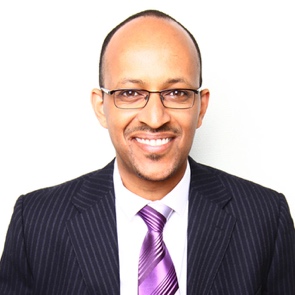 Pr Aman Russom received his PhD in Chemical Engineer and Biotechnology from KTH, Royal Institute of Technology, Sweden, then did his postdoc fellowship at Harvard Medical School. Now Head of the division of Nanobiotechnology at SciLifelab, at KTH Royal Institute of Technology, he is focusing on applying engineering principles and technologies, especially micro-and nanotechnology, to clinical medicine with emphasis on point of care diagnostics. He has been involved in several EU projects and is currently coordinating HOLICARE.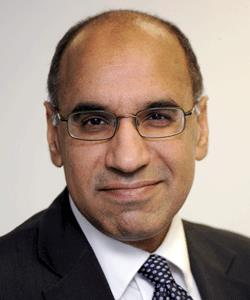 Professor
● Zulfiqur Ali ●
Director of Academic Research and Innovation Partnerships, Pr Zulf Ali has research interests across the science and engineering interface with a focus towards biomedical engineering. His work has included the development of microfluidic devices for point-of-care diagnostic. Pr Zulf Ali is an Associate Editor for Frontiers in Lab on a chip, on the Editorial Board for the Micromachines journal and has coordinated a number of EU projects.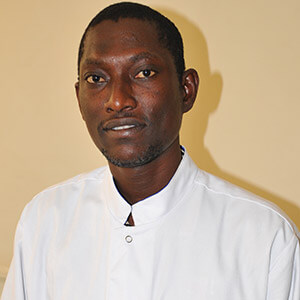 Research scientist working at the department of Microbiology at the Institut Pasteur de Dakar in Senegal, which hosts the FAO reference center for antimicrobial resistance, Dr Cheikh Fall is coordinating HOLICARE activities in Senegal, including clinical trials for validation of developed diagnostic tools and Multi-LFTs mass manufacturing via the Diatropix platform. His research activities are mainly focused on development and validation of molecular diagnostic tools.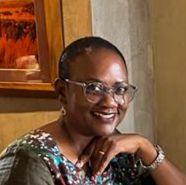 Associate Professor
● Juliet Mwanga Amumpaire ●
Dr Juliet Mwanga-Amumpaire obtained her Master of Medicine in Paediatrics and Child Health and a PhD in Health Sciences from the School of Medicine, College of Health Sciences, Makerere University, Kampala, Uganda. She is the Director of the MSF/Epicentre Research Centre in Mbarara and Associate Professor of Paediatrics and Child Health at Mbarara University of Science and Technology. Her research interest is in infectious diseases and in improving quality of care for paediatric infectious diseases.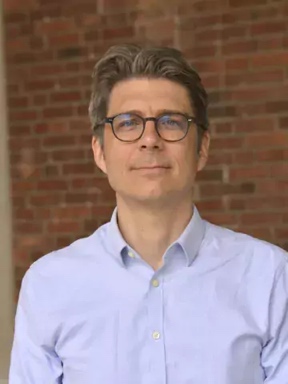 Professor
● Tobias Alfven ●
Professor in Global Child Health at Karolinska Institute and paediatrician at Sachs' children and youth hospital in Stockholm, Sweden, Pr Tobias Alfen has for the last 20 years combined research, clinical medicine in paediatrics and work for the United Nations. He is also the president of the Swedish Society of Medicine and the co-chair of the Swedish Network for Global Child Health. He is also involved in the Centre of Excellence for Sustainable Health, a joint collaboration between Karolinska Institute and Makerere University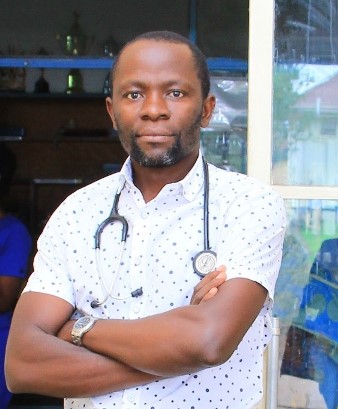 Doctor
● Elias Kumbakumba ●
Dr Elias Kumbakumba is Paediatrician at Mbarara Regional Referral Hospital and a Senior Lecturer and Head of the Department of Paediatrics and Child Health at Mbarara University of Science and Technology, where he graduated with MBChB and Master's degree in Paediatrics and Child Health. He has wide experience in clinical research in tropical infectious diseases. He has collaborated with researchers from Europe and USA. His current research is in Neonatal Infections and their link hydrocephalus