A European and African collaboration facilitating the broad access to diagnosis of Respiratory Tract Infections.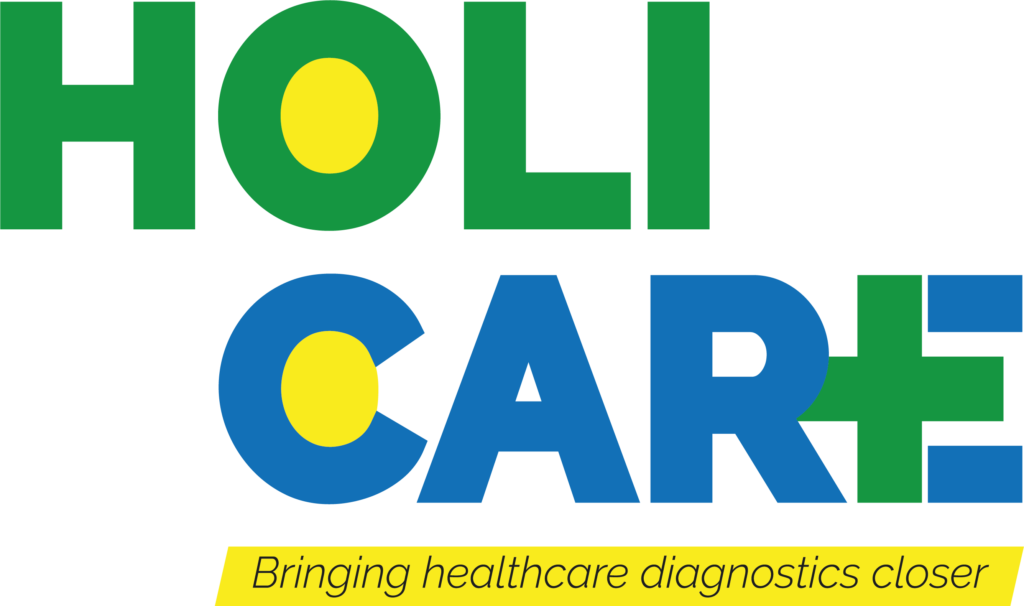 This is what the HOLICARE project is all about. Launched in September 2O22 under the coordination of KTH Royal Institute of Technology in Sweden and gathering 14 partners across Africa and Europe, the HOLICARE project's ambition is to tackle the challenge of diagnostics, treatment and prevention of Respiratory Tract Infections (RTIs), the leading cause of death in Low- and Middle-Income Countries (LMICs). To do so, HOLICARE is aimed at bridging the gap between technological excellence, available infrastructure, human capital and health systems to foster the local uptake of innovative diagnostic technologies in 3 pilot African countries: Ethiopia, Uganda and Senegal.  
The Global Threat of Respiratory Tract Infections (RTIs) 
Respiratory tract infections (RTIs) are the leading cause of death among infectious diseases in the world, the fifth overall cause of mortality for all ages, and the leading cause of death among children below the age of 5. They are one of the major Poverty-Related Diseases (PRDs), representing 40% of deaths and 17% of cases reported in Sub-Saharan Africa with 2.4 million deaths from RTIs reported in 2016.
The prevention of PRDs in Sub-Saharan Africa suffers from major technological and non-technological challenges that prevent many patients from accessing high quality healthcare especially in remote or resource-limited areas.
A Holistic Approach to Support the Massive Uptake of Innovative Diagnostic Technologies
The HOLICARE project aims to develop a holistic approach in healthcare for Sub-Saharan Africa by converging four pillars:
1. Patient management and epidemic surveillance through innovative and complementary diagnostic technologies
2. Capacity building via the transfer of technology and manufacturing
3. Enhancing human capital potential through tailored training
4. Adoption & implementation of innovative diagnostic solutions from local stakeholder engagement. 

HOLICARE's technology strategy relies on a 2-tiered approach, a digitally interfaced diagnostic approach that will:
start on the field using multiplexed lateral flow tests for epidemic surveillance, rapid screening and triage,
be followed, when needed, by a detailed, differential diagnosis for appropriate treatment selection and therapy monitoring at hospital settings using a POC-Instrument performing simultaneous nucleic acid amplification (LAMP) for pathogen identification and immunoassays for biomarker quantitation. 
At the same time, complementary actions will make sure that digital, manufacturing and educational infrastructures in Ethiopia, Senegal and Uganda will encompass these technology innovations local development and deployment:  
Biobanks will be developed and clinical studies will be conducted.
High-level training activities will be organised for healthcare professionals, researchers, and entrepreneurs. 
Adoption and implementation support activities will pave the way for the proposed diagnostic solutions to be successfully deployed in each of the targeted pioneer health systems.
The HOLICARE Consortium
With a grant of almost 8 m€ (including a UK contribution of 2,2m€) and running for 36 months in the Horizon Europe programme, the HOLICARE consortium gathers a unique combination of technical, educational, societal and entrepreneurial expertise in order to transform the current practices of healthcare delivery in Sub-Saharan Africa, with Ethiopia, Senegal and Uganda as pioneer countries.
The consortium consists of:
Healthcare aid and research organisations from the 3 African countries who will play the role of "early adopters".
Academic partners with research expertise in health diagnostics and management – with specific experience in diseases that most affect the African continent.
One of Europe's largest clinical development organisations conducting clinical trials and full-service delivery over an ever-expanding group of therapeutic areas.
An SME specialised in the development of innovative entrepreneurial ecosystems with particular expertise in impact innovation.
SMEs and private non-profit organisations that are world leaders in the fields of lateral flow tests, microfluidic technologies as well as digital communications and Artificial Intelligence solutions.
The project partners are:
KUNGLIGA TEKNISKA HÖGSKOLAN, Sweden
KAROLINSKA INSTITUTET, Sweden
STOCKHOLMS UNIVERSITET, SPIDER, Sweden
TEESSIDE UNIVERSITY, United Kingdom
GLOBAL ACCESS DIAGNOSTICS, United Kingdom;
MAC Clinical Research FINANCE Limited (MAC), United Kingdom
HAHN-SCHICKARD-GESELLSCHAFT FUER ANGEWANDTE FORSCHUNG E.V., Germany
MAST DIAGNOSTICA GMBH, Germany
iSTOC OY, Finland
BLUMORPHO SAS, France;
MBARARA UNIVERSITY OF SCIENCE & TECHNOLOGY, Uganda
Armauer Hansen Research Institute, Ethiopia
INSTITUT PASTEUR DE DAKAR, Senegal
MAKERERE UNIVERSITY, Uganda
For more information about our partners, please click here.